Longer Fox Trap
Dimensions 60" or 5 feet long x 18" wide x 19" high. same design......but longer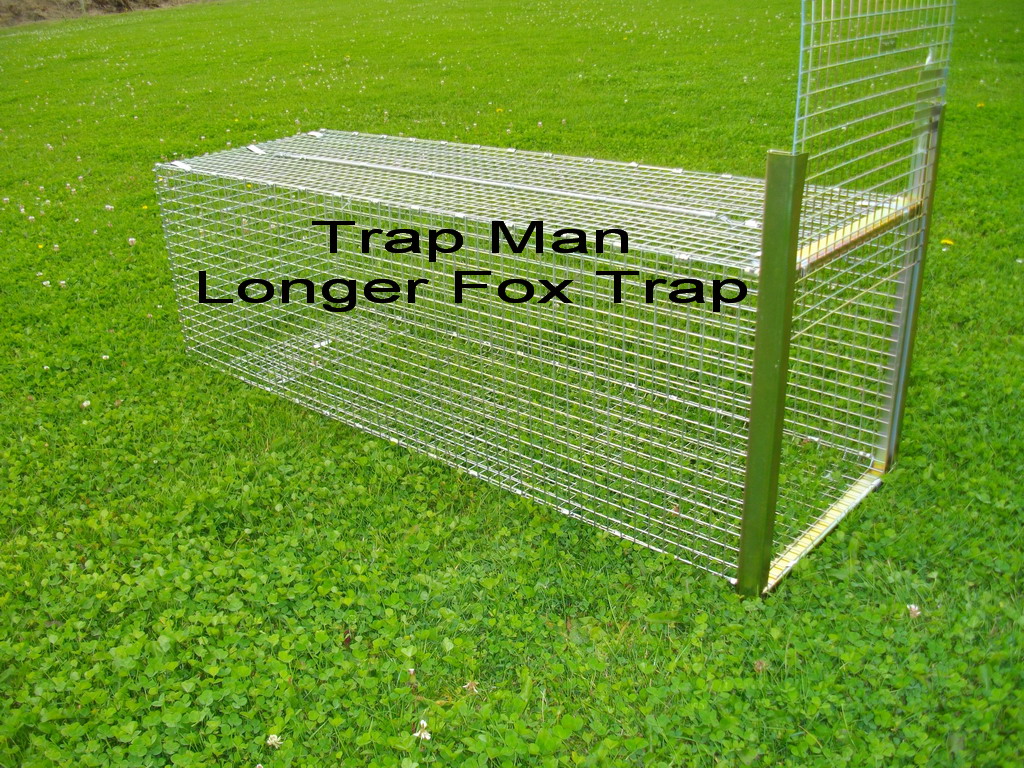 Pull bait operated free fall wire mesh door. Supplied flat packed for ease of delivery, unfolds like a cardboard box. Fix end panel and slide assembly using metal clips provided (instructions provided, approx. assembly time 10mins) You will require a pair of pliers to close the clips. Door slide assembly is plated. Wire treadle plate is a no cost option included with each fox trap !
Take a look at our Pro Fox Cage Trap
The ultimate fox trap, The Trap Man Professional Fox Trap
Our New pro fox traps have been designed with a free-fall drop door which effectively lengthens the already long fox trap by not operating the door inside the trap, other manufacturers fox traps hang their doors from the inside of the cage thus lessening the cage size by almost the height of their fox trap. i.e. a 48" x 18"x 18" fox trap ONLY has a useable catching length of 32", this becomes even less the taller the cage.